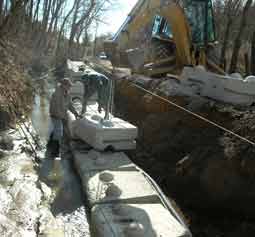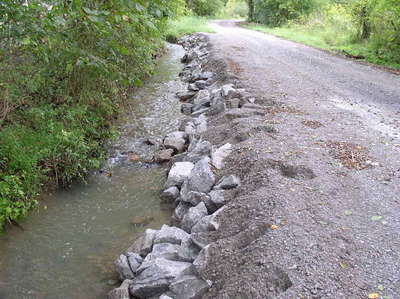 New Stabilizing stream bank made possible with a grant from Natural Resources Conservation Service. This EWP project will start the latter part of July, 2008 Some of the locations are:
Snake Creek, Talley road, Haislip Hollow, Gnat Grove Road, Blue Creek Road, McDaniel Hollow Road, Fishing Ford Road, Bradford Hollow Road, Watson Road, Goshen Ridge Road, Claude Fox road, Carl Fox road, Bivens Hollow Road.
This is a partial list of roads that we will be working Stream stabilization on.